Fitness anytime for everyone.
Be the healthiest, strongest and happiest you!
Putting your loved ones first doesn't have to mean putting yourself last.
Over the past fifteen years as a Health and Fitness Coach, I have helped thousands of clients just like you to feel great about themselves.
As Mum of 2 boys under the age of 5, I understand that getting to spin class on Thursday night or that HIIT class every weekday at 6am can be unrealistic and sometimes overwhelming.
That's why I have developed an online program that is a real, fun and down-to-earth approach to fitness.
Just log in, press play and follow along - anywhere, anytime!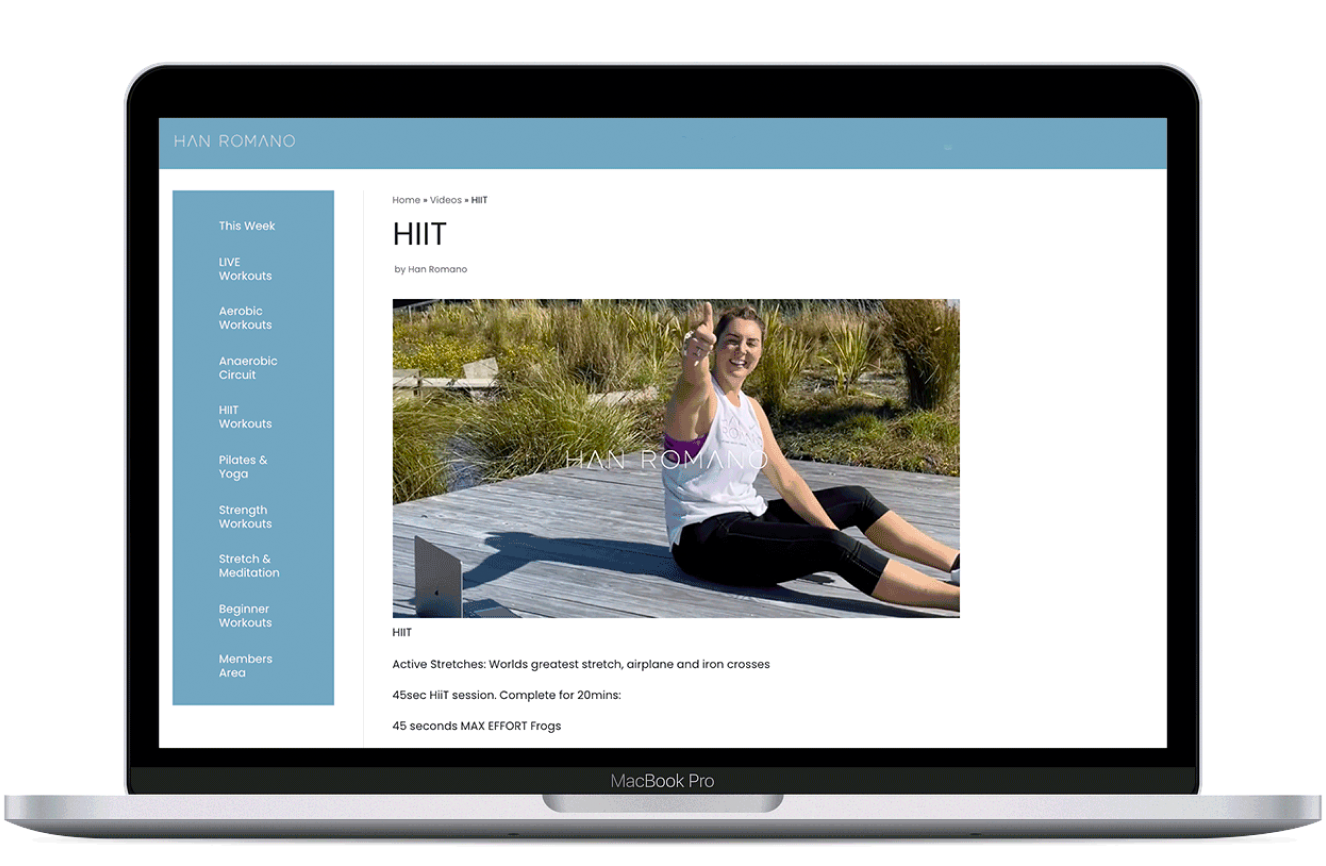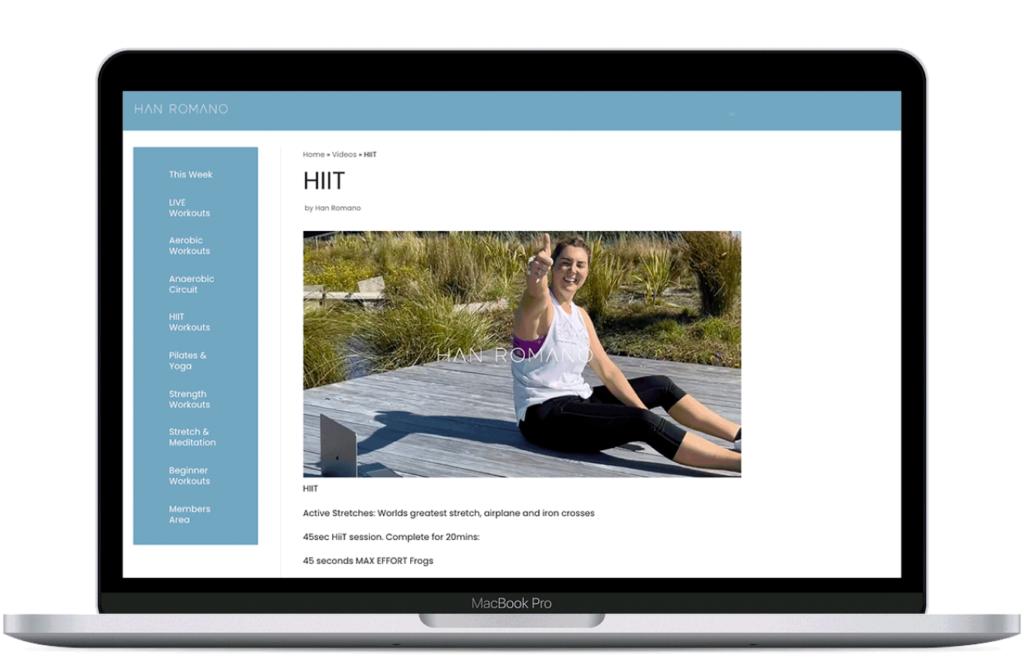 Every day, new workouts are added to the program.
You can choose to follow along with me and the Han Romano trainers in 'real time' or select from the many workout videos in the library. Workouts vary in length from 20 - 40 minutes.
No matter what mood your in, or how much time you have - I have a workout for you! All you need to do is push play!
All memberships can be managed easily by you. You can pause, cancel and change your memberships once logged in under "account" easy peasy!
Life's way too short to not feel your absolute best. But in saying that, it's so much more than the way your body looks in the mirror.
I believe fitness is the best medicine for boosting your physical, emotional and mental well-being.
I love making sure my workout sessions are something you'll look forward to! Fun, full of energy, simple to follow and super effective when it comes to results (and a bit of a laugh here and there!).
I'm a qualified personal trainer with over 15 years of experience. I share my huge passion for health and fitness with my husband Luke, who for many years has played for the Crusaders and All Blacks.
Over the years I've coached coaches, managed gyms and I've even trained The Crusaders (their first female trainer – woohoo!) Unlike so many fitness fads of today, my program isn't a one-off, strict 30-day challenge to permanently exhaust you.
I'm all about achieving kickass sessions of exercise to boost your energy, help you see real progress, and make sure you feel great while doing it.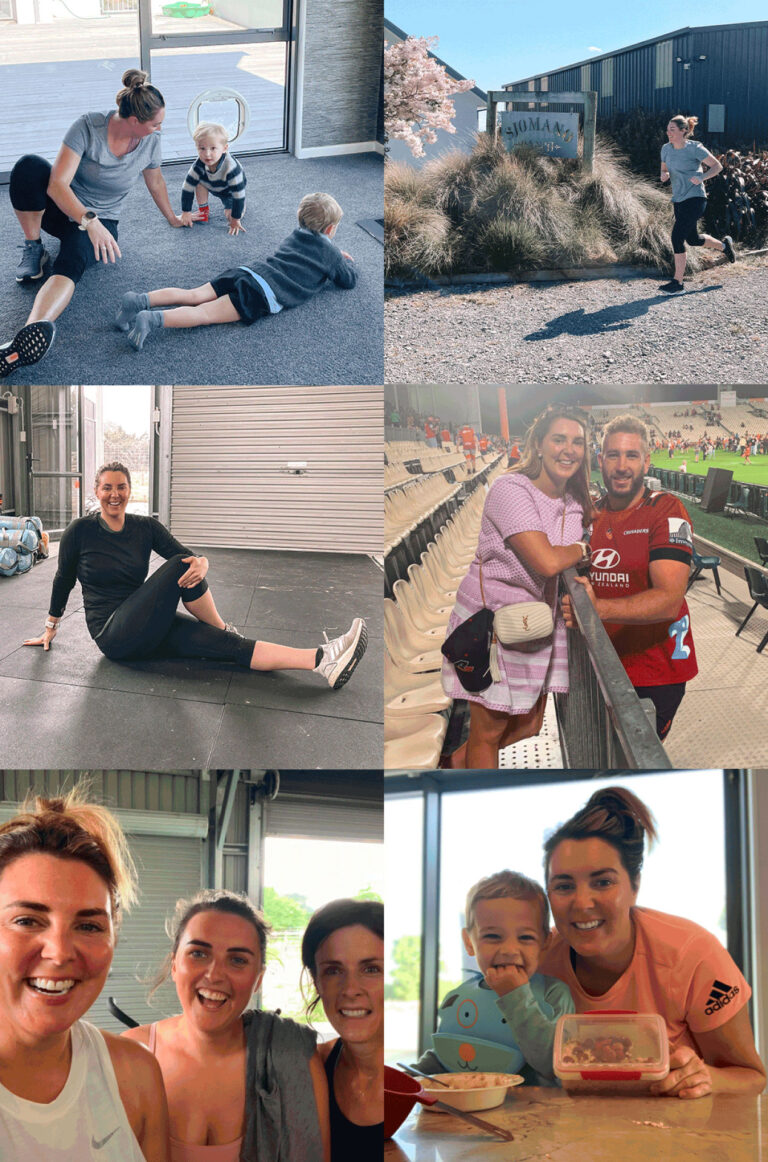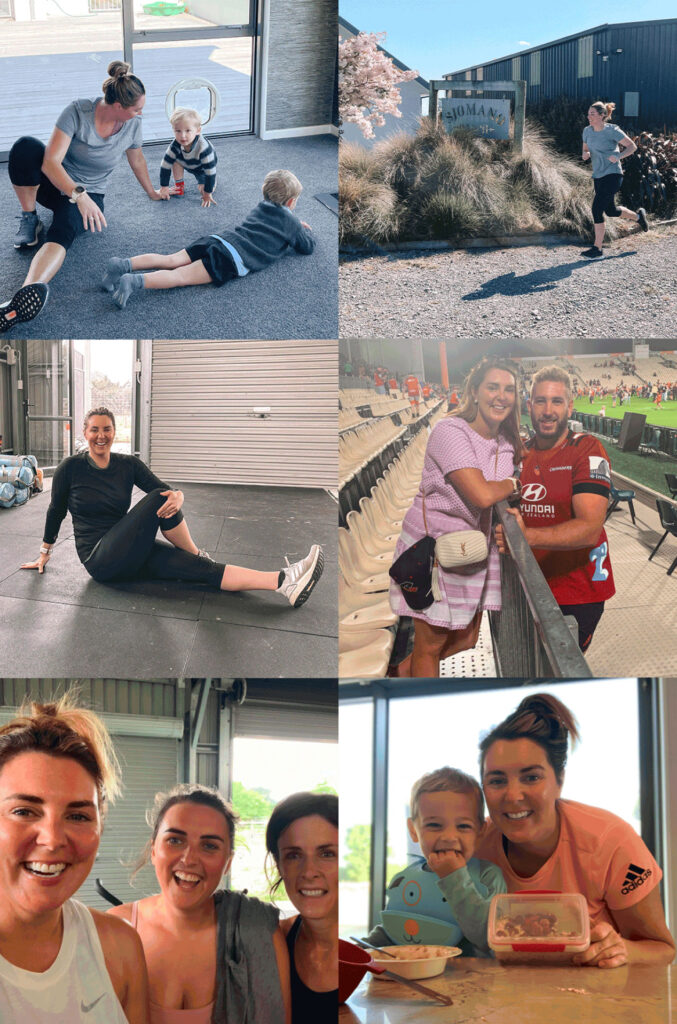 Don't just take my word for it!
A handful of my wonderful members kindly shared their experience using my online fitness program.
Who are my members? They are mums, dads, people who travel for work, people who find the gym a bit overwhelming, people that don't have time to committ to gym classes at a specific time... and maybe my newest member might be you!
You don't have to be fit to start. You just have to start to be fit!
I can't wait to have you on Team Romano!
This website is not part of the Facebook website or Facebook Inc. Additionally, this site is not endorsed by Facebook in any way. Facebook is a trademark of Facebook, Inc.