Your dose of fitness, health and wellbeing information with Han.
Salads aren't the only answer! 
Why is it that healthy eating, or weight loss, is synonymous with eating salad? Sure, salads can be a healthy meal option, but I promise you they're not the only option!
And, I don't know about you, but eating a green salad in these chilly temperatures doesn't sound overly appetising, nor satisfying to me! 
If we're working towards a fitness, health or weight goal, non-starchy veggies are a great tool to help us feel fuller and get plenty of nutrients in. This is because non-starchy veg are lower in calories but are high in fibre, antioxidants, and micronutrients like vitamins and minerals – meaning you get a lot of nutrient bang for your calorie buck. 
Non-starchy veggies are typically veggies that grow above the ground and include cucumber, cauliflower, capsicums, courgette, broccoli, leafy greens, eggplant and cabbage – so yes, a lot of these can be salad ingredients. But we can incorporate these ingredients into all of our meals in so many more ways than just as a salad.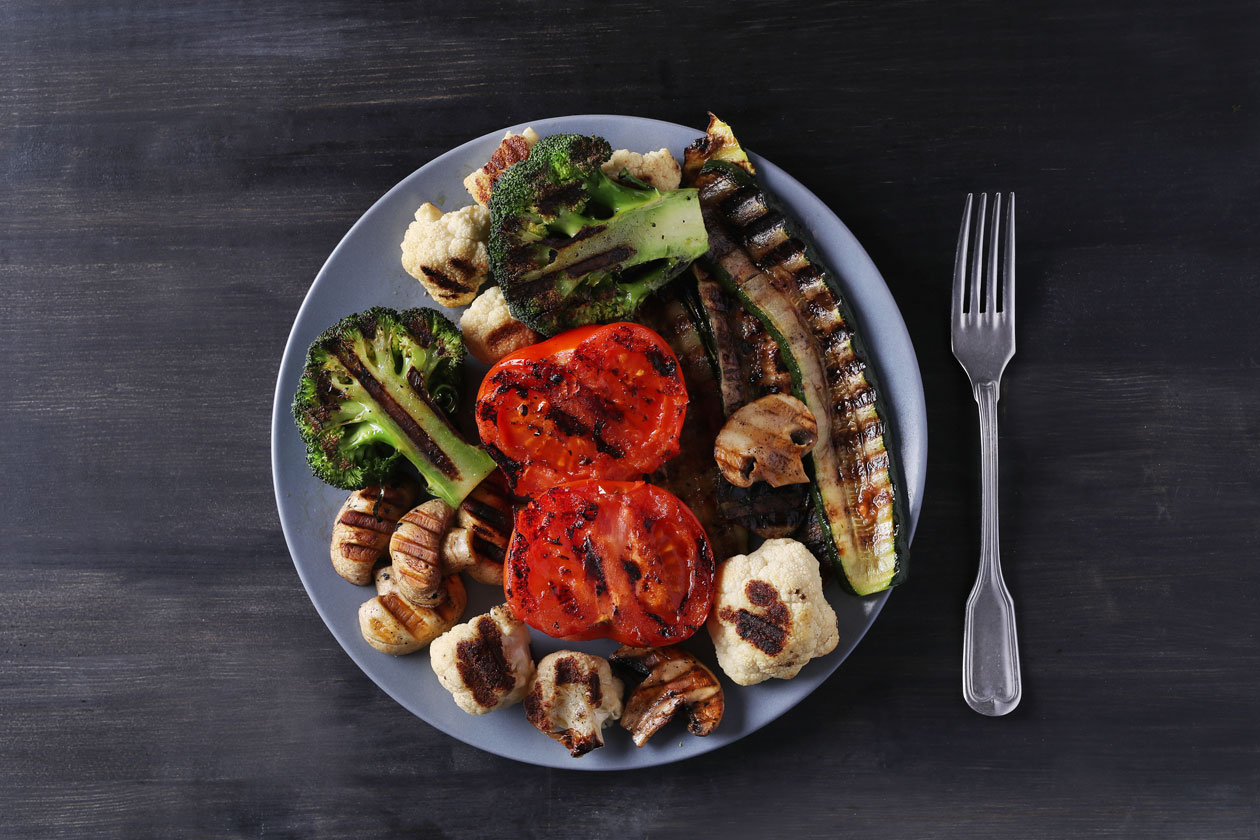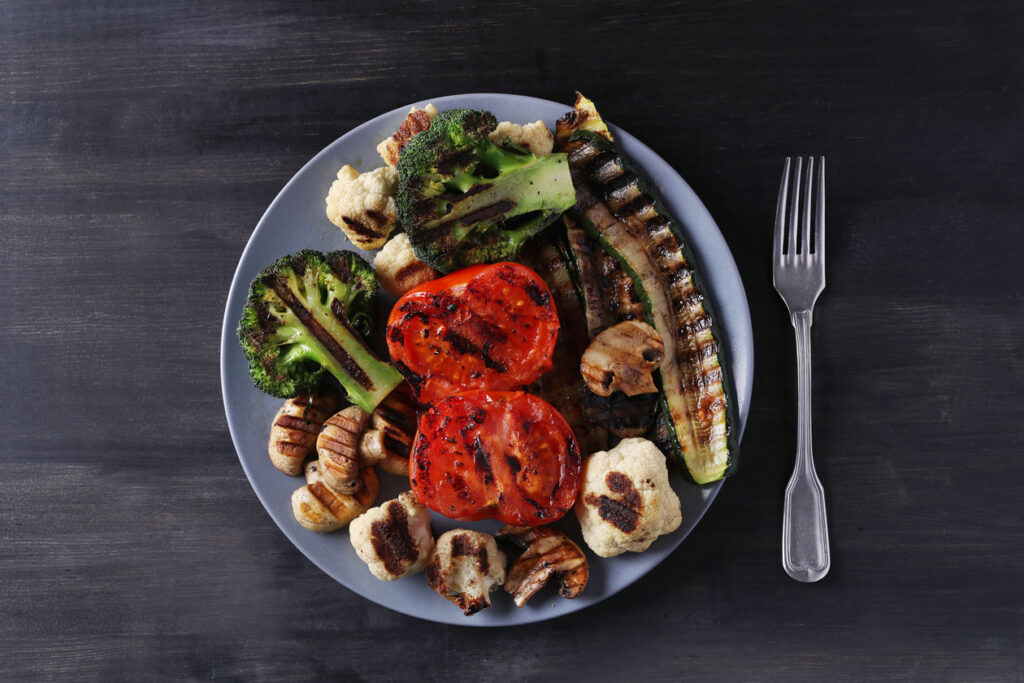 My top 3 warming ways to eat non-starchy veg in winter: 
1. Roasted Sesame Cabbage Steaks
Cut a half cabbage into quarters or fifths depending on the size keeping the root intact, spread cabbage wedges on a roasting tray, drizzle with oil and sprinkle with sesame seeds. Roast until tender and beginning to colour. 
2. Smashed Greens
Bring a pot of salted water to the boil and add roughly chopped broccoli. Cook for about 4 minutes, then add peas. Cook for another 2 minutes. Add a few handfuls of spinach and drain right away. Once well drained, fold through grated courgette and chopped mint, drizzle with a little olive oil and lemon juice, season well with salt and pepper and roughly crush with a fork. 
3. Pan Fried Brussels 
Thinly slice Brussels sprouts into rounds starting at the top and finishing just before the stalk (discard stalk). Pan-fry in a knob of butter in a fry-pan with salt and plenty of black pepper until beginning to soften.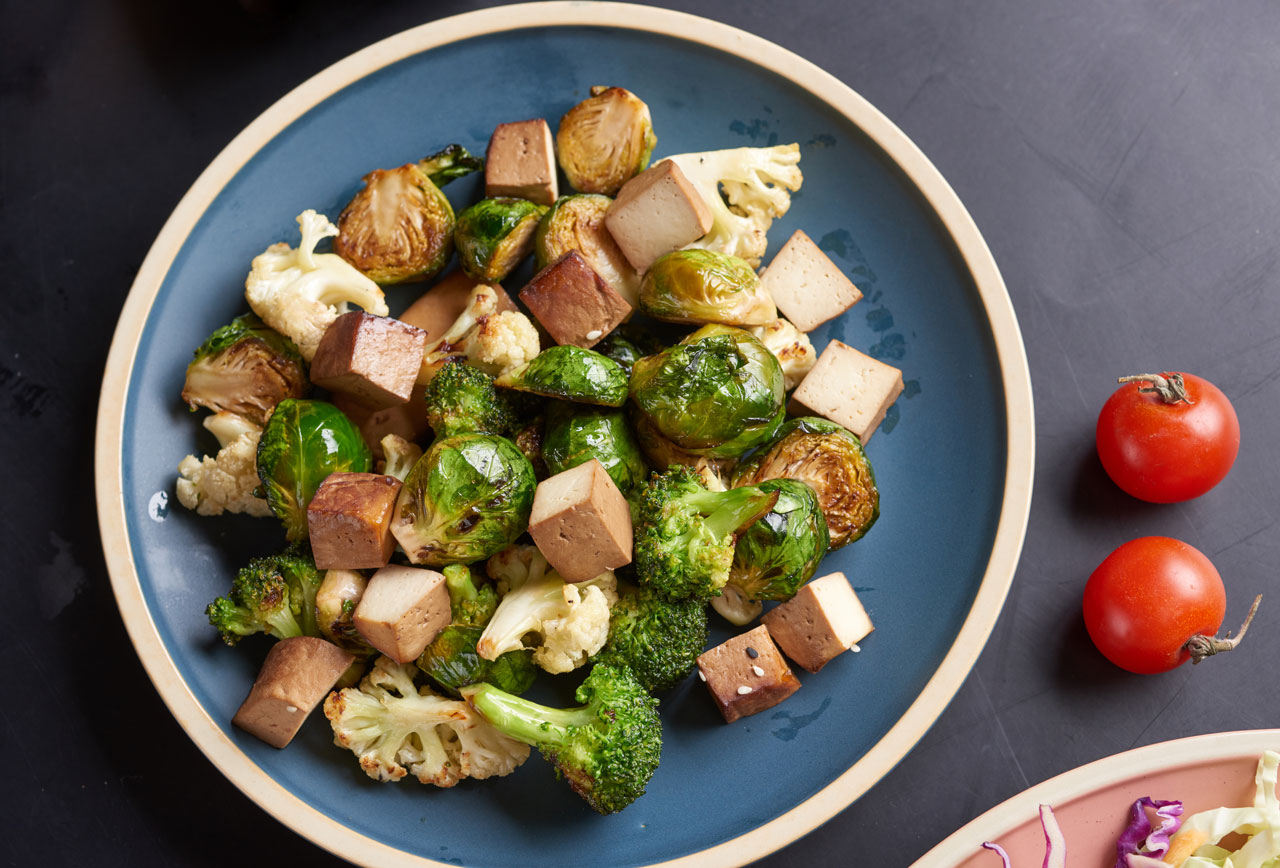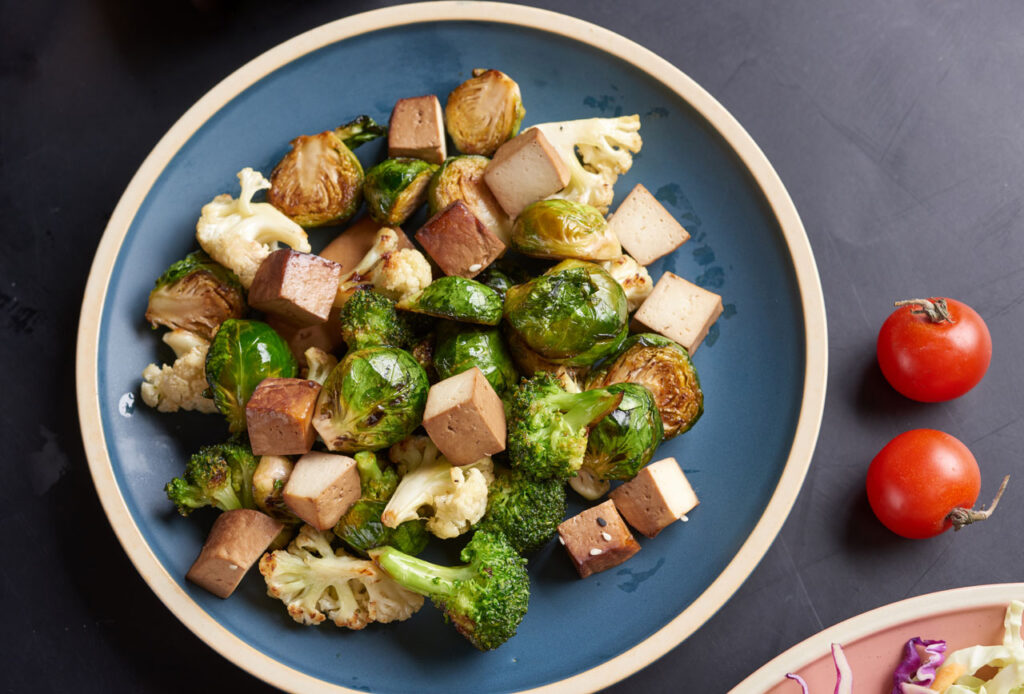 Winter Warmers! 
Casseroles, stews, oven bakes, curries and slow cooks might be a hearty and soulful meal, but that doesn't mean they're not an incredibly healthy and nourishing meal too! When we think about it, they're a well-balanced plate, for example, all of these meals can deliver: 

Protein: From chicken, red meat, fish, tofu, legumes like lentils or beans 
Carbs: From root veggies like potato or kumara, pasta, grains like rice or quinoa, and legumes like lentils or beans 
Fats: From coconut milk, oils like olive or avocado oil, nuts, or healthy fats like omega-3s from quality cuts of meat  
& plenty of veggies!  
We're not only fueling our physical bodies when we're eating these warming and nourishing foods in the cooler months, but we're also fueling our soul. Eating warming and cosy foods during winter months has been shown to have a positive impact on mood, and be a worthy antidote to seasonal depression disorder according to research. Good for the body, mind and soul!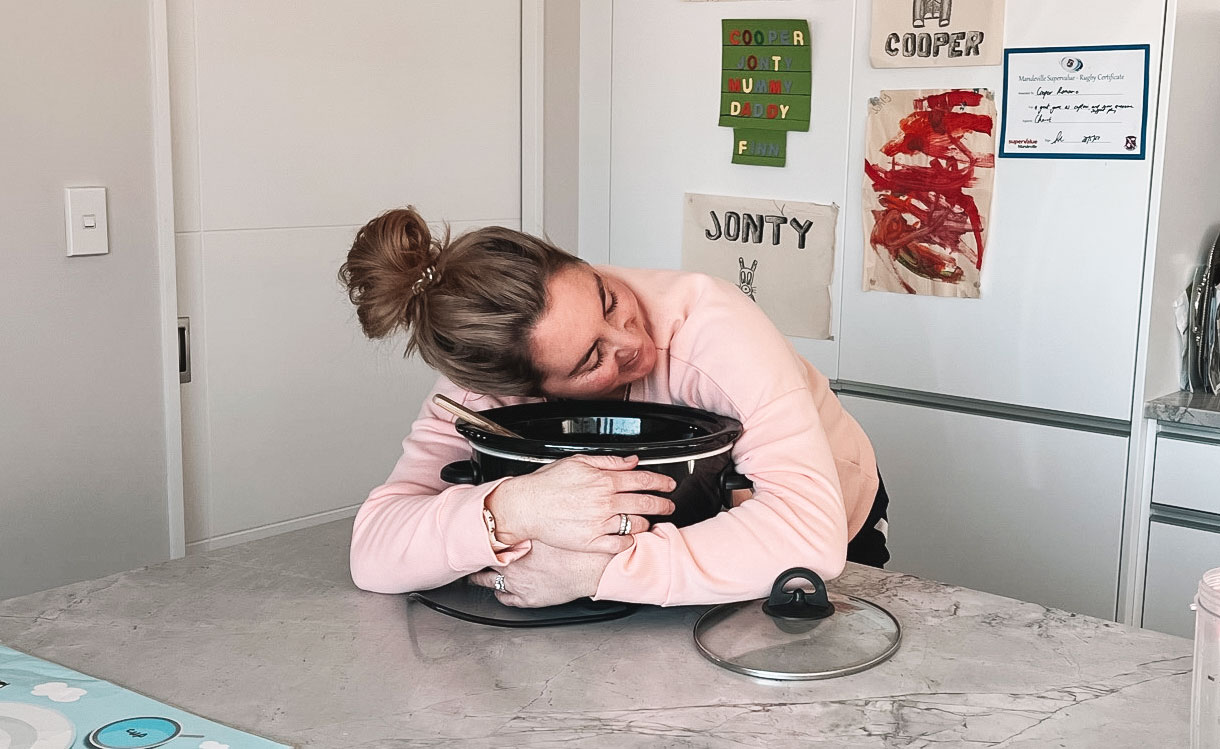 5 Top tips to add even more nourishment to some of these warming winter dishes: 
For stews, casseroles and slow cooks opt for

cuts of meat where there's a good amount of meat protein in ratio to the amount of fat (some of these slower cook cuts can be much higher in fat proportionally). If needed, you can always trim some portions of the fat on particularly fattier cuts of meat off.  


Swap out

quarter of your potatoes for cauliflower in your mash to add in a wider range of nutrients and more non-starchy veggies

– you won't even notice the difference!
 

Opt for

coconut milk or lite coconut cream

over full fat coconut cream. This can reduce the energy density of this ingredient, without compromising on a coconutty flavour.

 

Try serving your curries or stews with

whole grain varieties

such as brown or wild rice, quinoa, farro or freekeh, or a pulse pasta for added fibre and nutrients.

 

For

mince style dishes

, add grated carrot, parsnip or mushroom when browning off the onion or mince to really boost the veg content. These cook down so much so you won't even notice them in there, but the carrot and parsnip add a great natural sweetness, and the mushrooms more of that savoury umami flavour.