Your dose of fitness, health and wellbeing information with Han.
The benefits of training in winter
All the tips you need, and why exercising in the cold has advantages.
1. It will help you feel happier
I know on those cold, grey days it can feel like cosy hibernation indoors is all you can handle, but regular exercise actually helps the body to release endorphins, which will make us feel a whole lot happier. Exercise has also been shown to reduce stress hormones as well as naturally helping to combat Seasonal Affective Disorder (also known as "winter blues"), which are often caused by a lack of sunlight (Vitamin D) and lower serotonin levels.
2. Cold weather boosts endurance
A run on a hot, sunny day is hard for a reason! With cooler temperatures, your heart doesn't need to work as hard, meaning you use less energy. I know this might sound like a bad thing, but it actually means you can exercise more efficiently, with the extra energy to push yourself that little bit further. This could be by increasing your weight reps, or putting more effort into a fitness session – all for improved results and better muscle tone.
3. You'll have improved immunity
It's hard to escape the cold and flu bugs around during winter, but exercise can actually help you fight off these sicknesses as well as reducing your chance of catching them. Working out increases blood flow, strengthens antibodies (these help us fight illness), improves our energy, helps to clear bacteria out of the airways and reduces inflammation.
4. It keeps you feeling strong and confident
 While some people are less motivated to stay fit and healthy over winter (after all, we're snuggling up in layers of clothing and tend to stay at home more), body confidence and your overall health should be a year-round lifestyle. If you want to maintain your results, both physically and for your body positivity, don't put a pause on your fitness with a winter break. Consistency is key!
My winter workout tips:
If you're heading outdoors, wear layers. Making sure you have the right gear and you're dressed appropriately is essential for your health and safety, so include layers of lightweight fabric that dries quickly (you'll still sweat), followed by insulating layers (such as wool or fleece) to keep you warm. Keep your hands and ears warm too!
Try some indoor workouts. My online fitness sessions are the perfect way to get your winter workouts in. Even if it's a freezing, dark day (or night) outside, you can throw some of your favourite music on and jump into one of my classes in the safety and warmth of your own home.
Set some goals. It's easy to get motivated right before a summer holiday, but sometimes in winter it's a bit tougher to find that motivation. Try setting one or two specific goals that have accomplishments, for example the length of a walk or run, weight loss (if you need it), the time you can hold a plank for, or the amount of squats you can do.
Try some wind-down workout sessions too. There might be those cold weekend days where you feel a bit down or just can't muster the energy for a high intensity workout – but don't use it as an excuse to spend all day on the couch! Hop into one of my yoga, Pilates or meditation sessions and you'll feel immediate benefits for your body, your mind and your sleep.
Create some new workout playlists. You might have had Beyoncé on repeat for your fitness sessions the past few years, so try switching up your music and finding some new upbeat tracks to help motivate you. It will help refresh your mindset and put you in the right mood to give your all for each workout.
Try something different. Whether you've always been drawn to high-intensity workouts or chilled out yoga, switch it up and try a new type of sweat session. You'll cut through any boredom you were dreading, and you may work new muscles you didn't even know you had (this is the best feeling!). My online workout sessions include a mix of strength, circuit, HIIT, aerobic, yoga with Pilates and stretch with meditation sessions – so you can switch it up every day!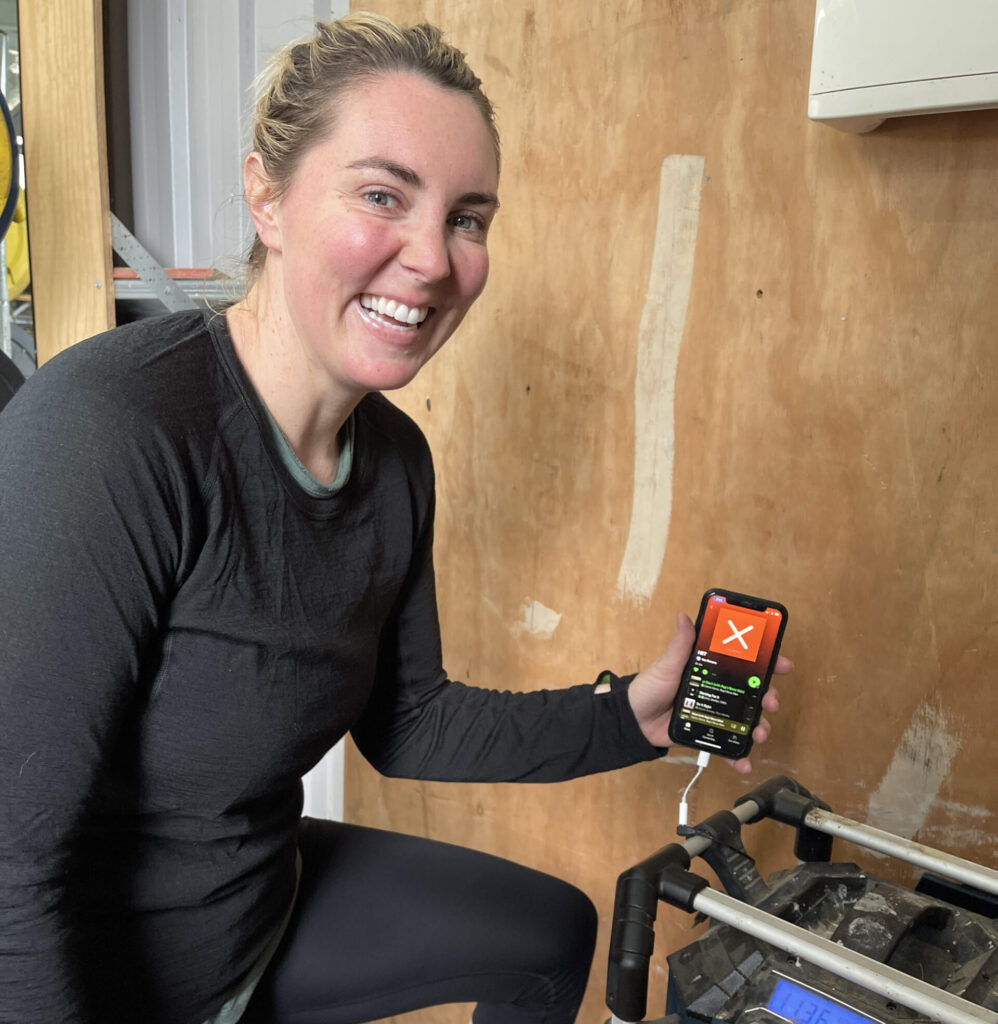 🎵 
Feel Good Groves…
Have you heard my feel good playlist? This mix is bound to get rid of any winter blues! Get your groove on with my latest playlist music. 
Download or listen now>