Aquafaba Pavlova's (Chickpea water) Who would've thought this would be a thing?!
🤷🏼‍♀️😂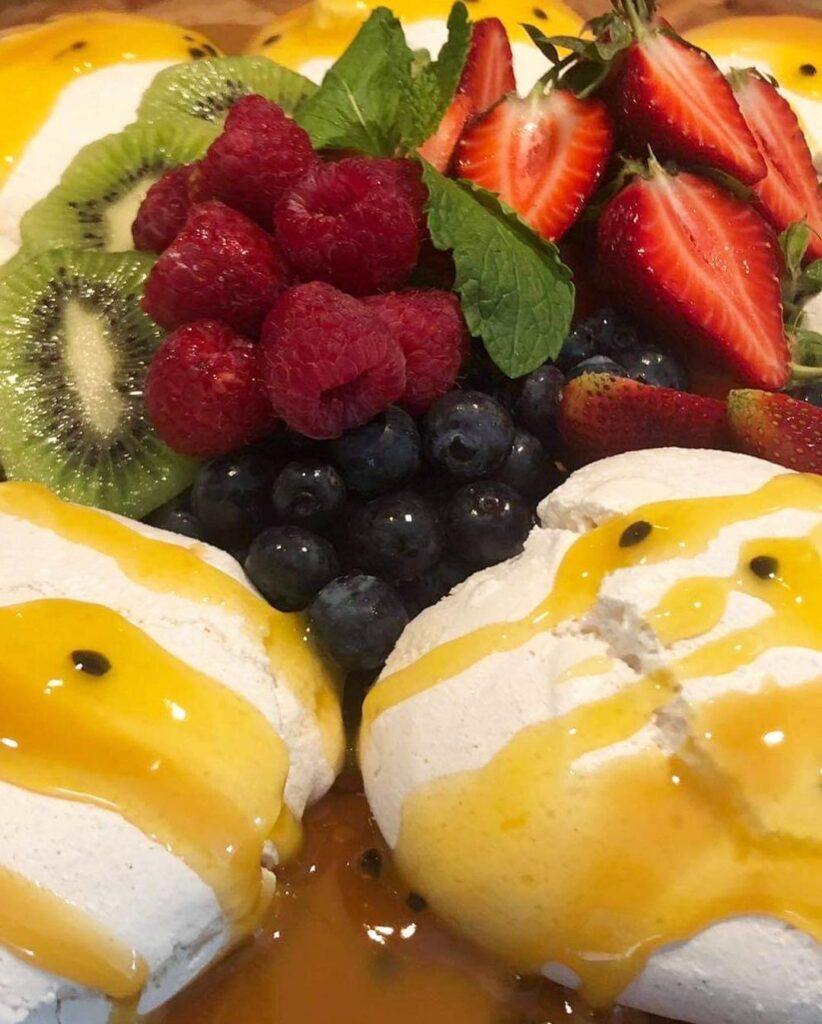 Ingredients
1 can unsalted chickpeas
1 cup caster sugar
1 tsp pure vanilla extract
1 tsp apple cider vinegar
1 tbsp cornstarch
Method
The night before, place the canned chickpeas and coconut cream cream in the fridge. 
The next day, preheat oven to 150 C (fan forced), and draw two large circles on baking paper (recommended 20-22cm in diameter). Place on two, large baking trays (pencil side down) and set aside.
Drain chickpea water (the aquafaba) through a fine sieve into a large mixing bowl.  Using electric beaters, beat aquafaba on low until foamy, about 3-5 mins (less if using a stand mixer). 
Add apple cider vinegar and continue to beat on medium until soft peaks form (at this point the beaters will leave ribbons through the mix).
Continuing to beat on medium, dump 1/3 of the sugar into the mix and beat until it becomes very glossy. At this point, add 1 Tbsp of sugar at a time, raining it in. Beat for 30s between each addition of more sugar.
Once all the sugar has been added, continue to beat until the mixture becomes very stiff and glossy! You cannot overbeat aquafaba. You want the mix very thick, and very glossy.
Once you've reached this point, sift in cornflour and vanilla extract. Gently fold through. Dollop the pavlova mix around the prepared baking paper circles, creating two wreaths. Turn oven down to 110C Bake for 1.5-2 hours, then turn off the oven and let cool completely for at least 2 hours.
Enjoy making (and eating) this delicious recipe...
share with me @hanromano