This healthy and creamy immune-boosting green smoothie made with almond milk is naturally sweetened with frozen fruit and packed with vitamins and antioxidants to help keep colds at bay.
One day a week, do your smoothie prep, so making smoothies on the run is quick and easy throughout the week!
Ingredients
1 cup roughly chopped spinach
1/2 cup Almond Milk
1/2 cups pineapple
1 kiwifruit
1/2 teaspoon freshly grated ginger
1/2 lemon, juiced
Method
Pop everything into a blender or NutriBullet and whiz up. Then serve. Yum!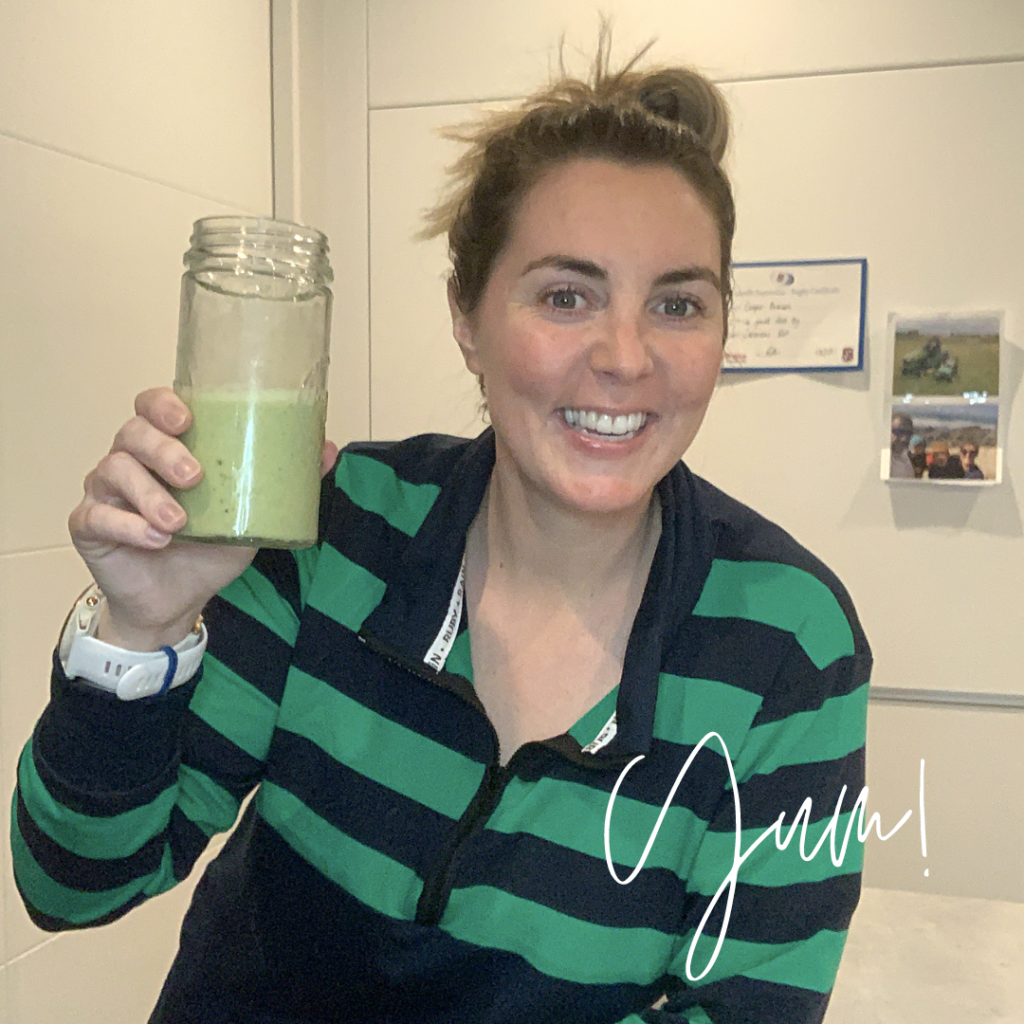 Enjoy making (and eating) this delicious recipe...
share with me @hanromano