You can't beat homemade relish! I know what your thinking, "I don't have time to make this". You add everything into one pot, how hard could it be.
Health Benefits
Tomatoes are a great winter superfood with promoting healthy skin, lowers cholesterol and reduces migraines
Ginger is a fantastic cold and flu prevention, it also maintains normal blood circulation and combats stomach disfunction.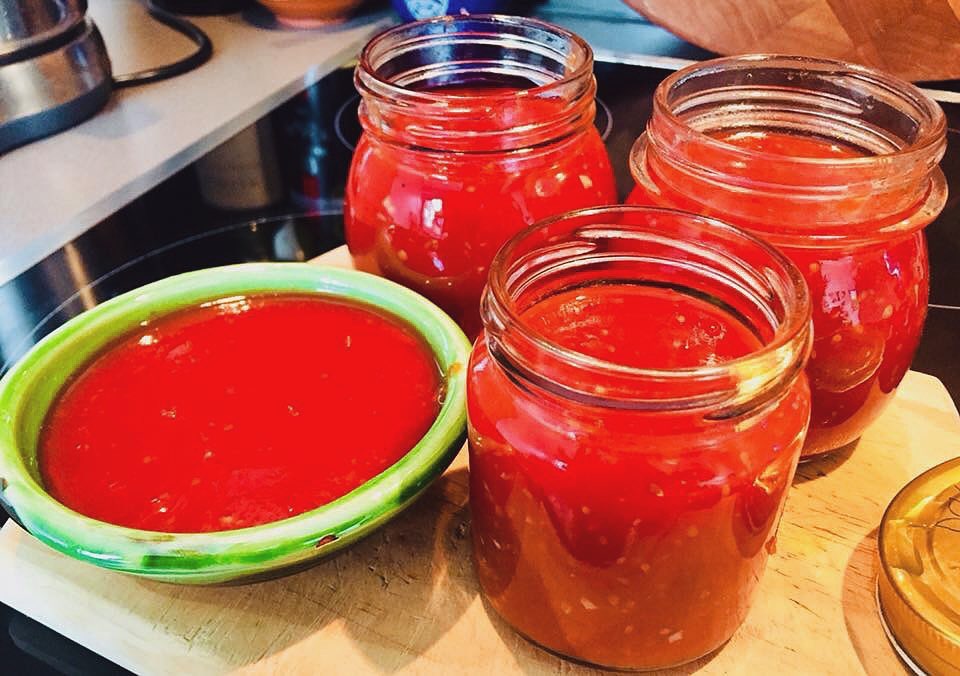 Ingredients
2 x fresh chillies
1 x T fresh ginger
2 x cloves garlic
1/2 x cup white wine vinegar
1/2 x cup coconut sugar
1 x T fish sauce
1 x juice & rind lemons
Method
Add everything into a big pot & bring to a simmer
Simmer for around 15-20mins
Bring off the stove & leave to cool
once cooled blend in Nutribulletnz
Pour back into pot & bring to a simmer for around 5-10mins to thicken
Sterilise 4 x glass jars
Pour tomato relish into hot jars & store in fridge
*Makes 4 Jars
Enjoy making (and eating) this delicious recipe...
share with me @hanromano